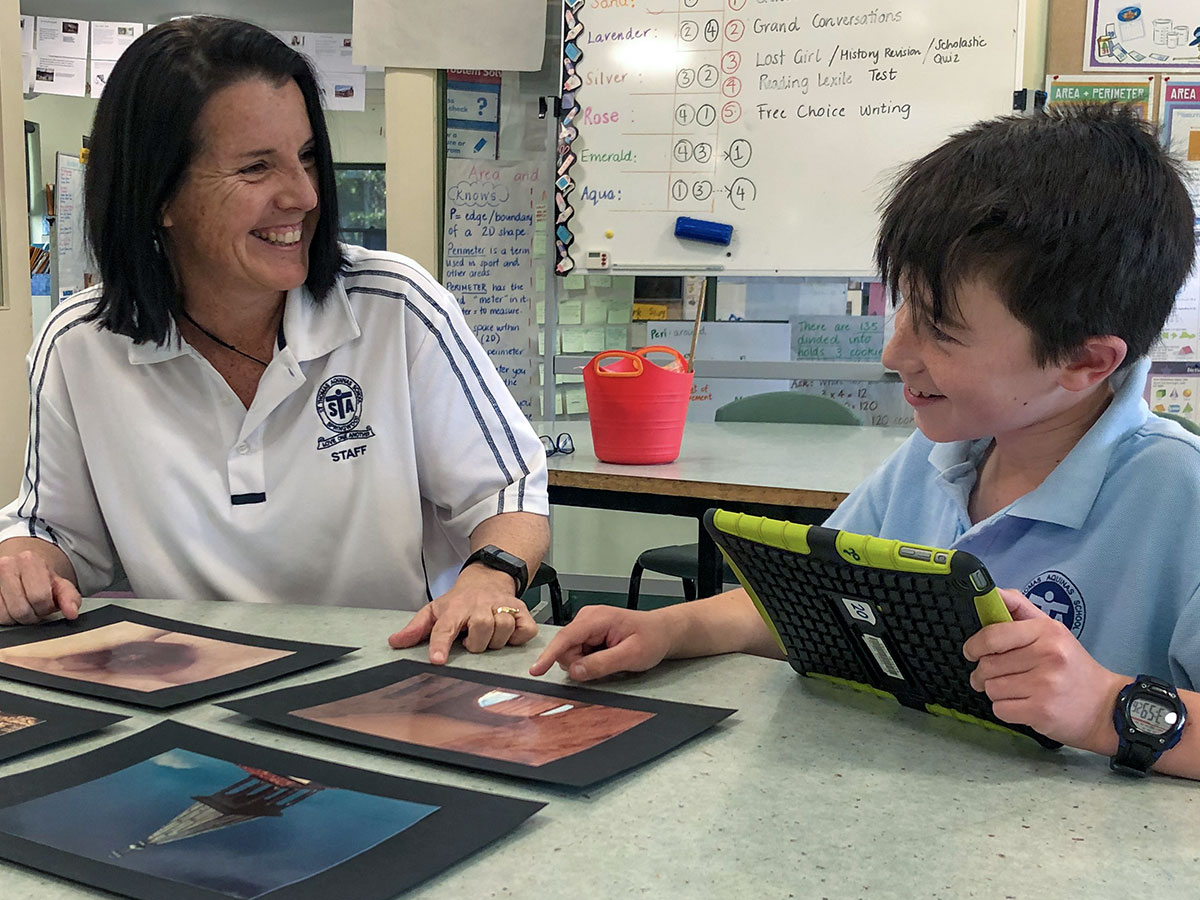 For a group of Blue Mountains school students, photography is proving much more than simply an avenue for making interesting images.
The new visual literacy program at St Thomas Aquinas Primary Springwood has been a major success, introducing students to a new aspect of the creative arts, in this case photography. It's also helping improve engagement and enhance learning for Literacy, History and other subjects.
Creative arts has always been part of the fabric of the Blue Mountains community and so it was no surprise to see many of the students display a keen eye for this medium.
The program was initially launched for Year 5 students at the start of Term 3 with CAPTIVATE teacher educator Saide Ly rotating through the classes and teaching the students alongside their teachers who also develop useful creative arts skills.
CAPTIVATE is the creative and performing arts program for Catholic Schools in the Diocese of Parramatta and provides learning and performance opportunities for students and connects them with Australia's leading creative arts professionals and their wealth of experience and networks.
"It was teaching the student but also teaching the teacher," said Assistant Principal Genevieve Smith. "It was lovely because we're got a lot of budding photographers among the students and teachers."
"Visual literacy is a way of making meaning through images but also through the theme or the storyline being presented in the images," added teacher Michelle Nightingale. "We do this a lot in English, however this was tied into our History unit about the Australian colonies."
"We had literacy skills coming through in the research and creating a story or a theme and we had creative and visual arts through the composition of digital photography."
With their school surrounded by beautiful architecture, historical buildings and structures and an abundance of natural beauty, the students weren't short of inspiration.
"We have some beautiful buildings next door at St Columba's that we were lucky enough to be able to go and photograph with the students," said Michelle.
"We've got amazing grounds here," added Genevieve. "It was either botanical or architectural or something that had a historical focus so we could integrate it with the History unit. In particular a famous Australian from the early settlement period of the 1800s - hence the artist's statement to go with the photo series."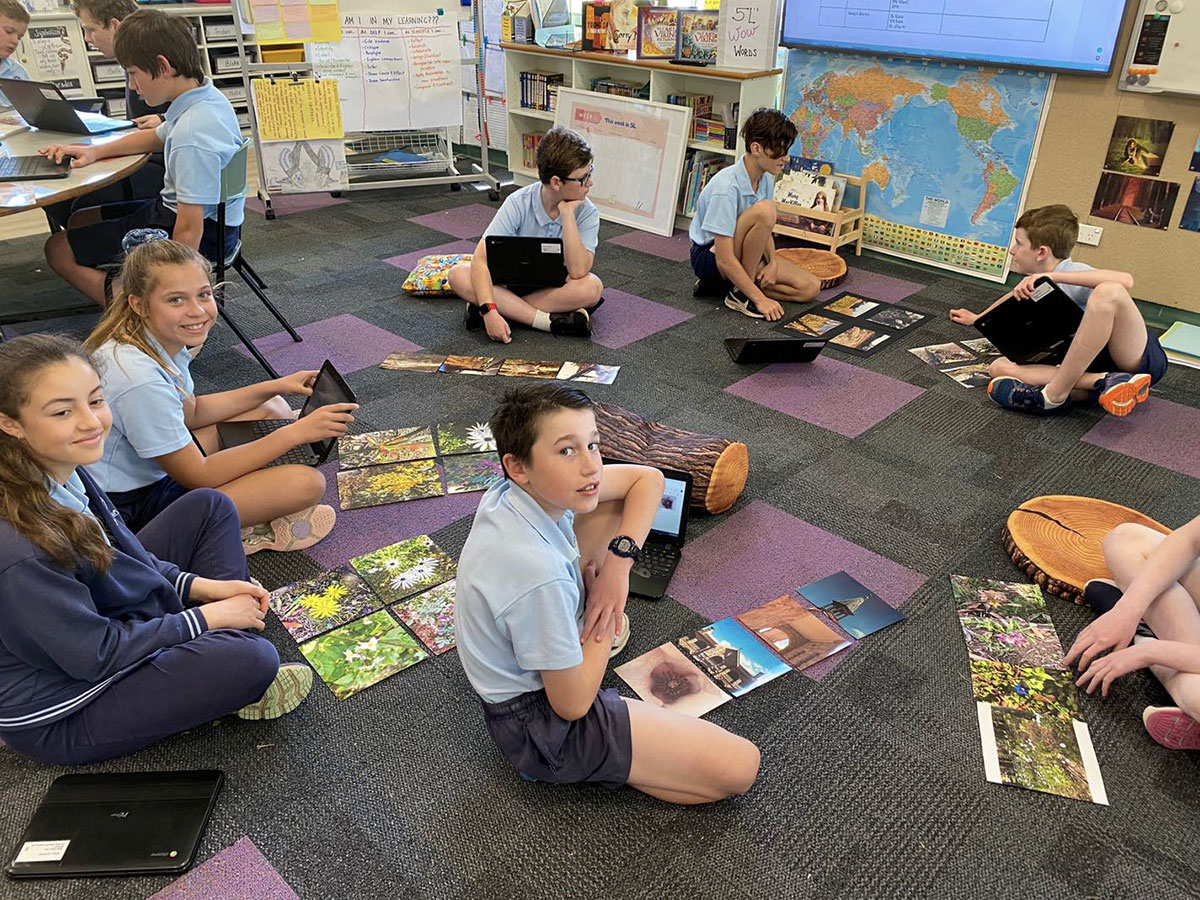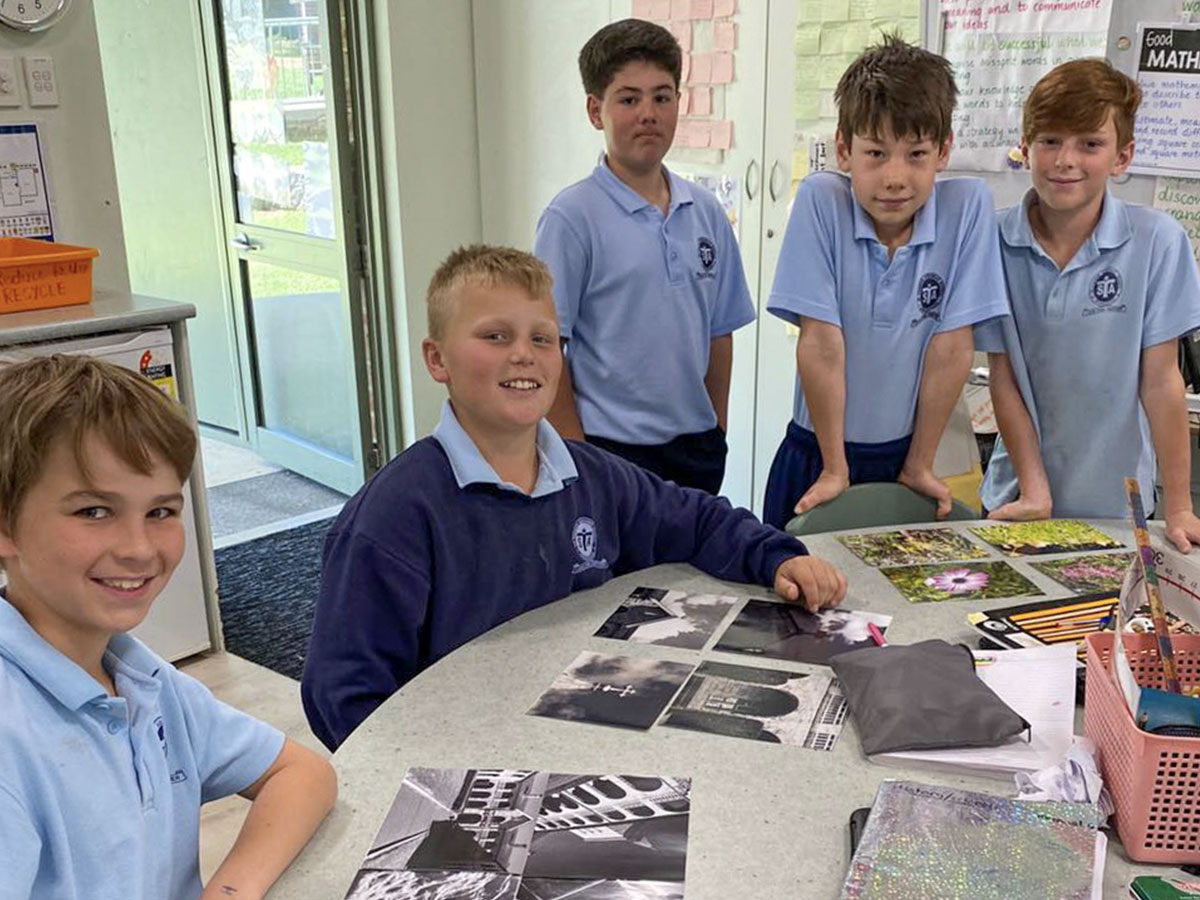 Students focused their project on a selection of historical figures including botanist Joseph Banks, architects Francis Greenway and Mortimer Lewis, naturalist Edith Coleman, artist Ellis Rowan and explorer Captain Arthur Phillip.
The topic of the project was 'The Australian Colonies – how does Australia's colonial past shape our present and direct our future?'
The school saw added benefits to the program with students gaining new insights, through photography, with some of their other subjects including science, geography and religion.
"We saw a need for these students to be actively engaged in something that had technology, visual and creative arts and it was just a wonderful project to be involved in," Genevieve said.
"The students have been amazing, especially for those who struggle in other areas of literacy," added Michelle. "Visual literacy has seen incredible buy-in for them to get connected with communicating meaning and their ideas. It's not such a threatening thing of having so many words on a page as literacy can be for some students."
"We've also incorporated some of this visual literacy with our religious education. The students have blown us away. We posed the question 'what is faith' and 'what is holiness?' They've used the same skills they've been developing through the CAPTIVATE visual literacy program to focus on images, linking it back to pieces of scripture."
"For instance they took a picture of a piece of bark and pebbles and were explaining the contrast of how everyone is different but still the same... we're all one. It was really powerful to see the students so engaged and showing amazing insight."
The school plans to showcase the students' work through a virtual gallery and also physically printing and mounting some pictures around the school buildings - the hope being that when COVID-19 restrictions are lifted, parents will also be able to visit and view the works in person.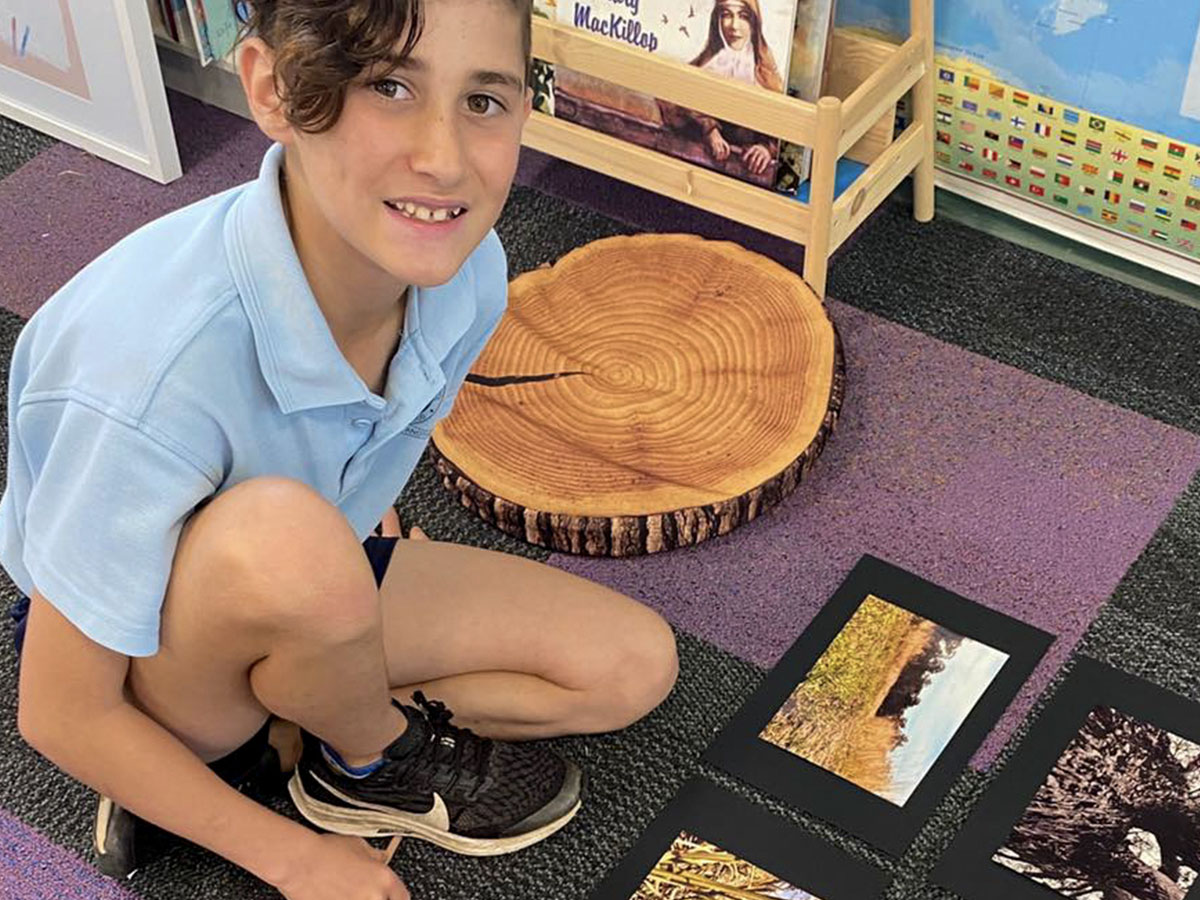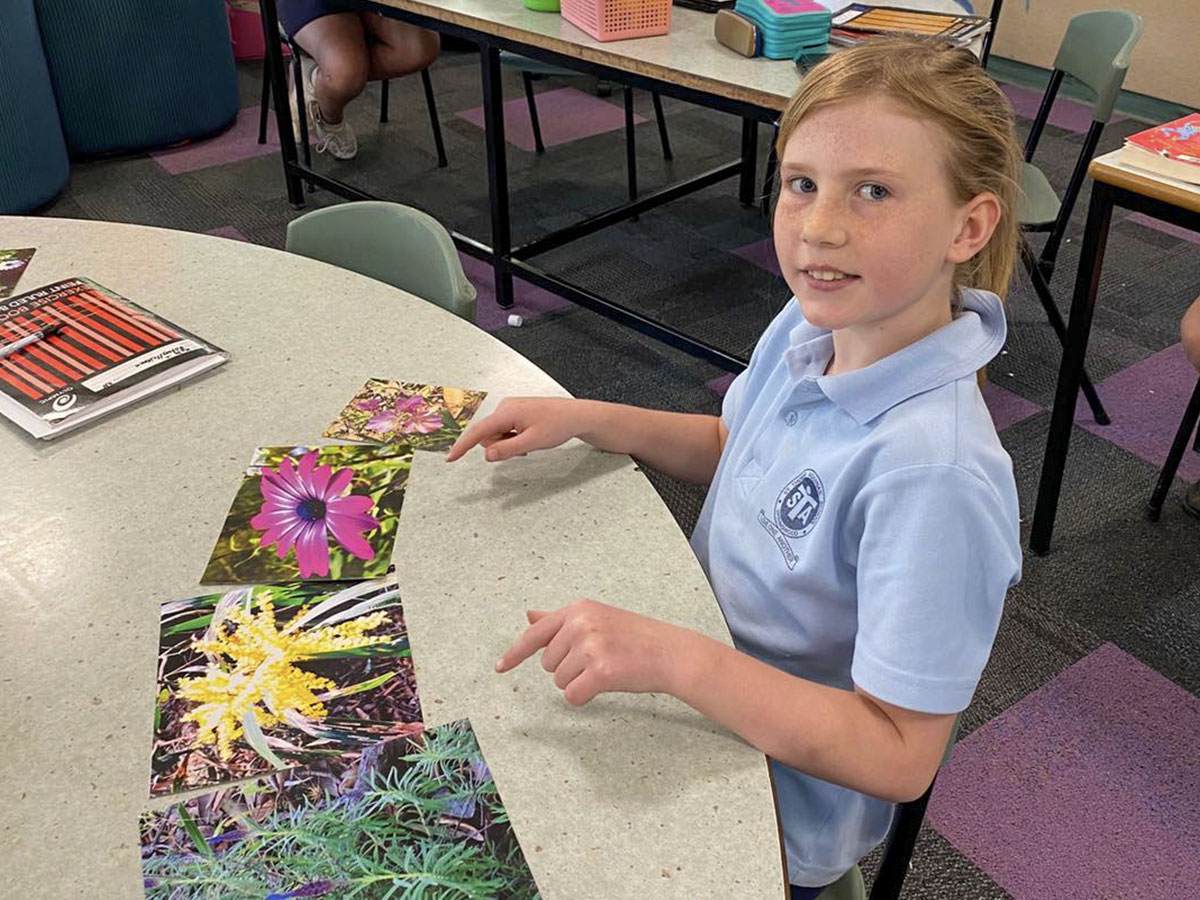 ---